MD Coalition for Community Schools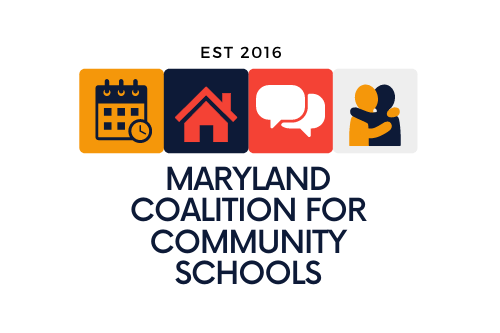 About The Coalition
The Maryland Coalition for Community Schools was founded in 2016 to advocate for student and family success by leading the charge to expand the Community School Model in Maryland.
What We Do:
Unite stakeholders like students, parents, school administrators, & practitioners
Advocate for funding & policy expansion at the city, state, and federal level
Build capacity through technical assistance & support
About Community Schools in Maryland
Maryland is home to over 200 community schools across 17 counties and Baltimore City. The Blueprint Bill for Maryland's Future passed in the 2020 and 2021 legislative sessions created a pathway for eligible public schools across the state to access state and local funding to implement the strategy, hire community school coordinators and healthcare practitioners, and identify and integrate services and supports for their students and families.
To learn more about the Blueprint Bill and the Concentration of Poverty Grant Program, access our toolkit designed especially for practitioners and district leaders.
Learn More About the Statewide Coalition
1. Access Meeting Minutes & Community School Resources
2. Find a Maryland Community School on our Map
3. Follow MD4CS on social media